和庐茶室-阴翳的光影
项目位于杭州.和庐私宅内,在中式合院内,设计师为房间主人打造了一个留有想象,让自己和内心对话的一个空间。
现代生活,灯火通明,没有阴翳,生活中便少了遐想,人的视觉被放大,感官退而居其次。不止灯光,就连茶席间的茶具,也变得喧嚣。
本案在室内空间的处理上,通过简单的线条分割,暗藏式灯光,去掉多余室内的装饰,流出空间给光影,让光打在每一寸地面、墙壁、植物上,一点点变化,一分分消逝,室内不必太透明,留一点暗空间,给心留一点遐想。
This case in the processing of indoor space, through a simple line segmentation, hidden lighting, remove the excess indoor decoration, out of the space to light and shadow, let the light hit in every inch of the ground, walls, plants, a little change, a minute disappeared, indoor need not be too transparent, leave a little dark space, leave a little daydream to the heart.
The project is located in the private residence of Helu in Hangzhou. The designer created a space for the owner to have an imaginary space, and let him talk with his heart.
Modern life, bright lights, no shade, life will be less daydream, people's vision is magnified, sensory retreat in the second place. Not only the lighting, even the tea set between the tea table, also become noisy.
偶见间隙
似浮于暗影
现微弱的蜉蝣
时避于山间
后落在茶中
抓几分阴翳之美
Occasional clearance
Like to float in the shadows
A faint mayfly appears
In the mountains
And fell in the tea
Catch a few shades of beauty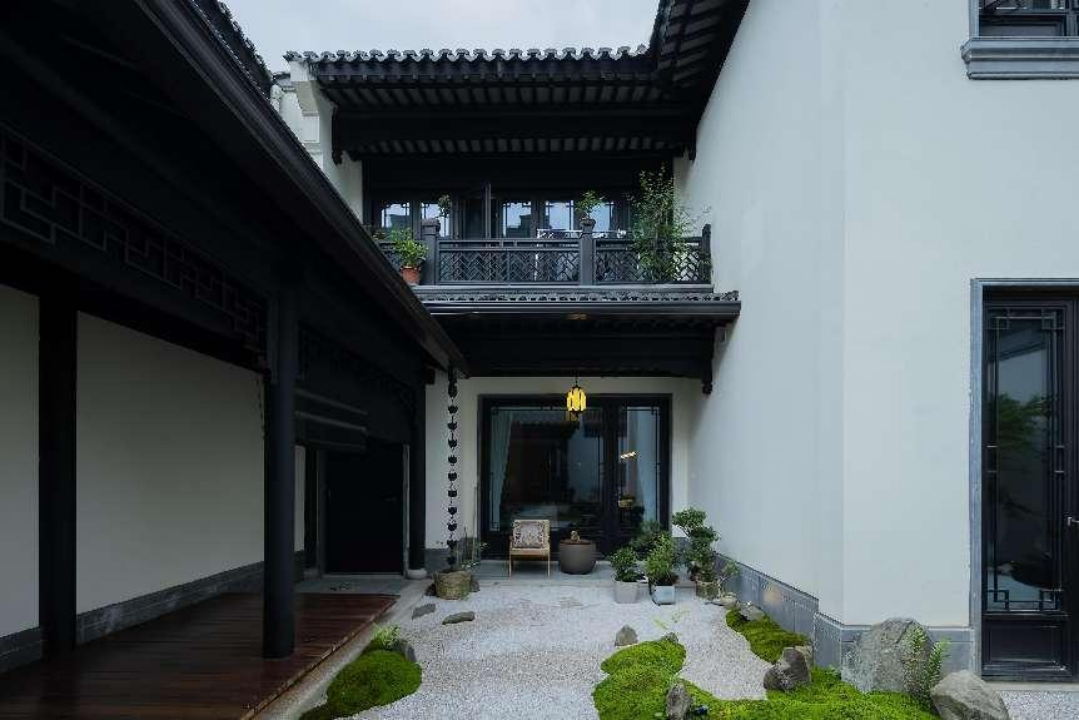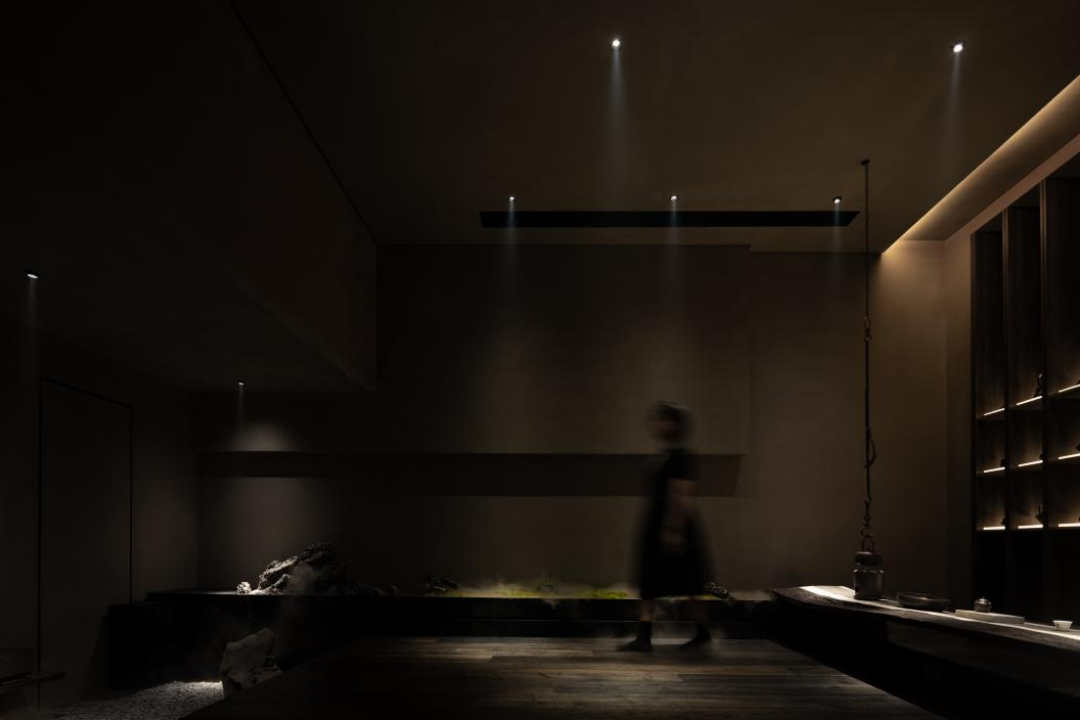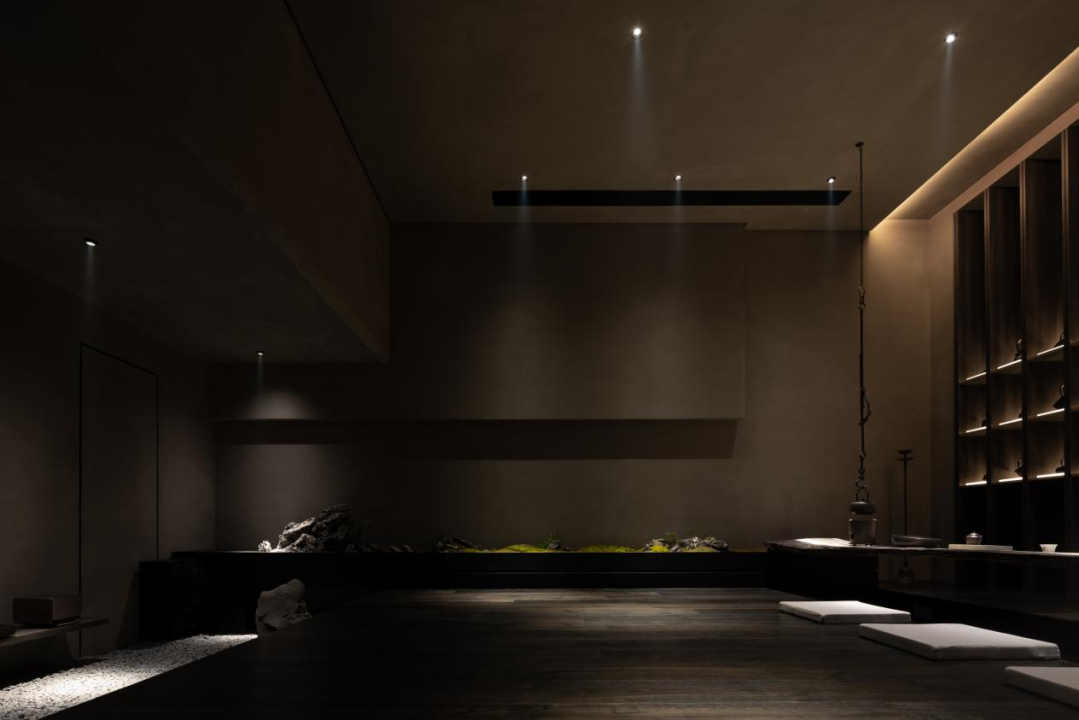 建筑没有明亮、清晰的内部,而是生成了不同的阴影和黑暗的层次,在茶室的内部,你会被不同层次的黑暗所笼罩.
《阴翳礼赞》中有着对东方暗空间的精彩描述,相对于透亮明净的西式空间,模糊、暧昧、没有直射光线,这一处在阴影中的空间让人沉醉。由闹市走向茶室,在步入空间的一瞬就能安静下来,这正是此次设计中希冀的愿景。
Instead of a bright, clear interior, the building generates different levels of shadows and darkness, and in the interior of the teahouse, you will be enveloped by different levels of darkness.
"Praise of Shade" has a wonderful description of the dark space in the east. Compared with the transparent and clear Western space, it is vague, ambiguous and has no direct light. This space in the shadow makes people intoxicated. From the downtown to the teahouse, you can be quiet as soon as you step into the space, which is the desired vision in this design.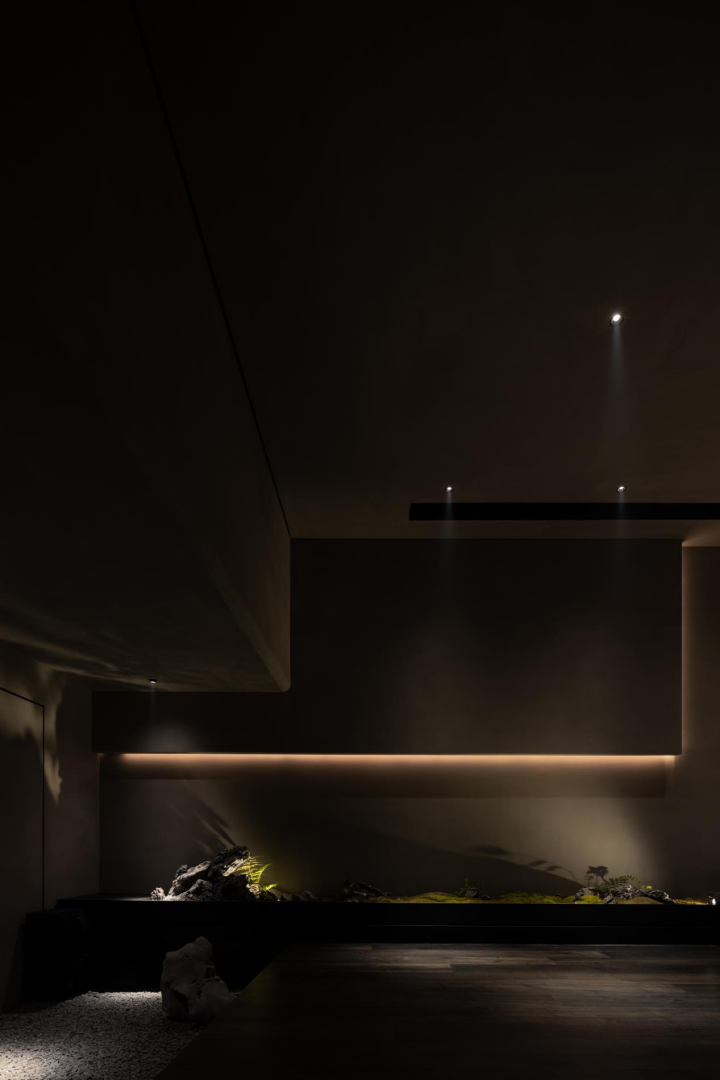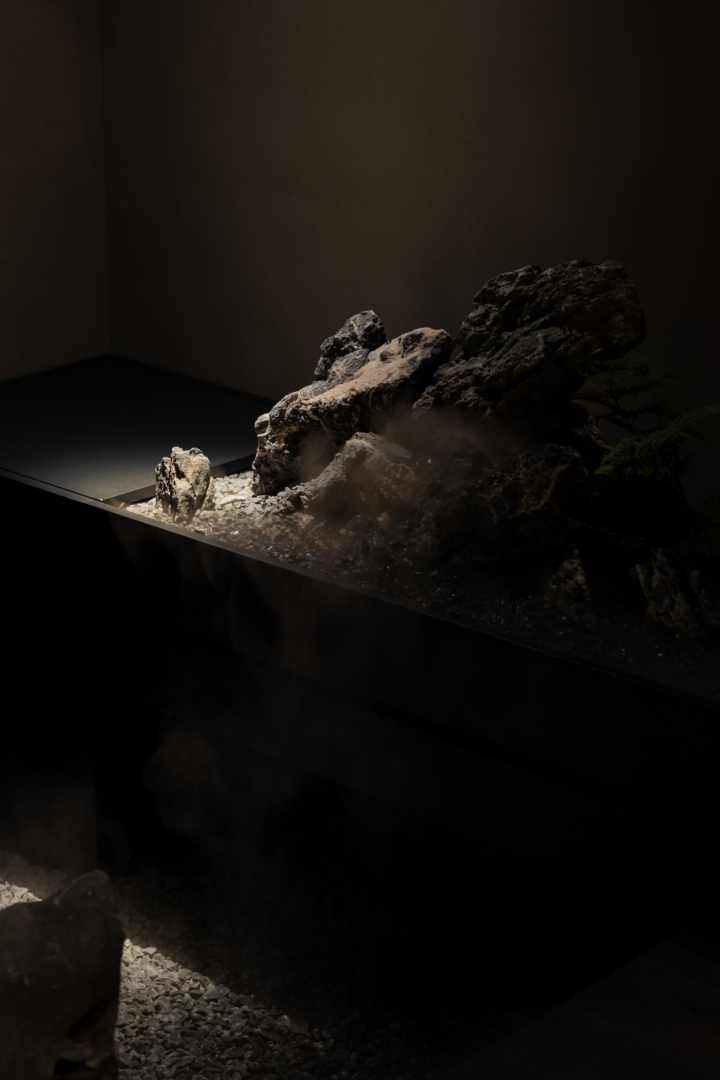 下沉式的茶台空间给饮茶多了几分安适,斑驳的老木台面带着天然的原生的曲线,平滑和粗粝的对比,给空间戏剧的张力。竹摇清摇,时间被凝固再影子里,让人忘却匆忙,可以在室内安坐无尽岁月。
The sunken tea table space adds some comfort to drinking tea. The mottled old wooden table has a natural and original curve, and the contrast between smooth and rough gives the space dramatic tension. Bamboo shake clear shake, time is solidified again in the shadow, let a person forget the hurry, can sit indoors endless years.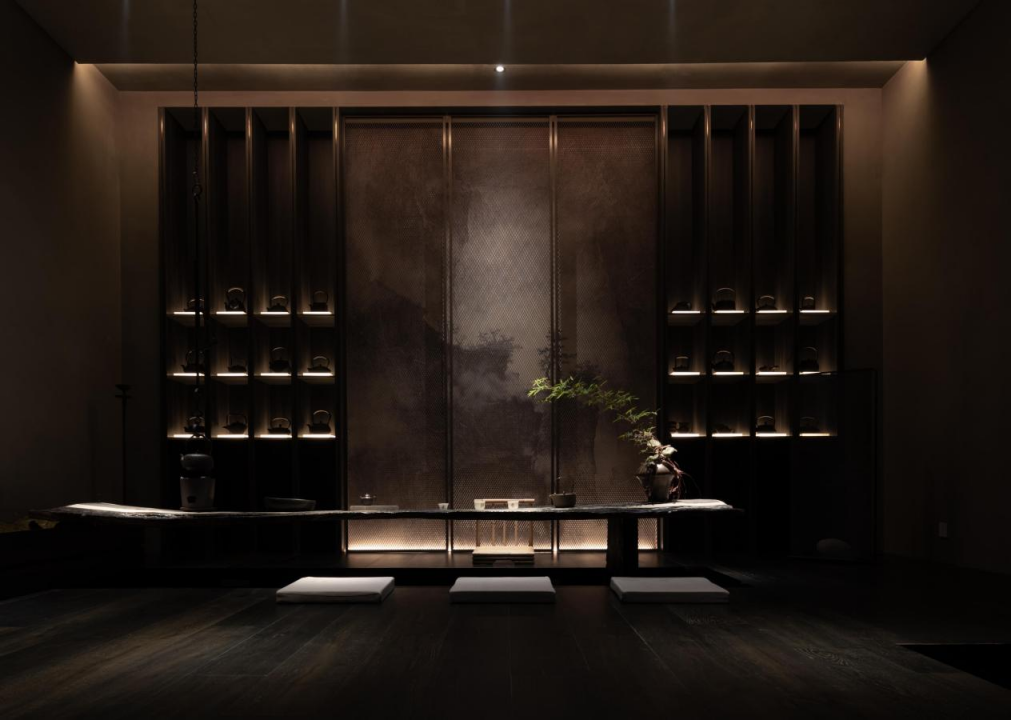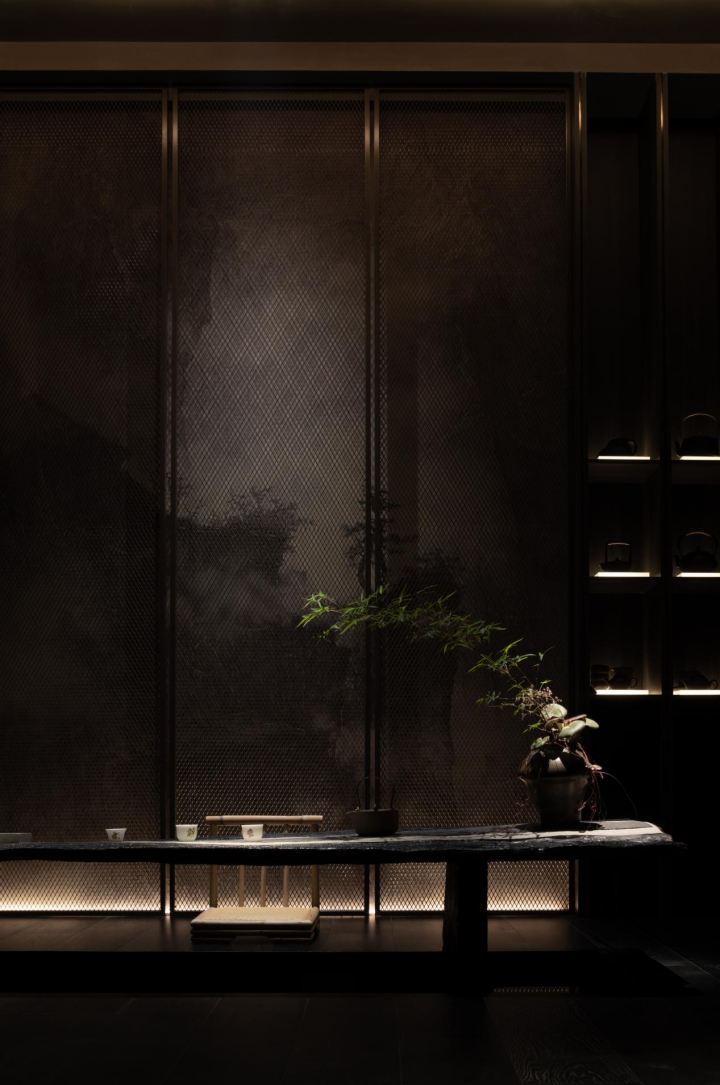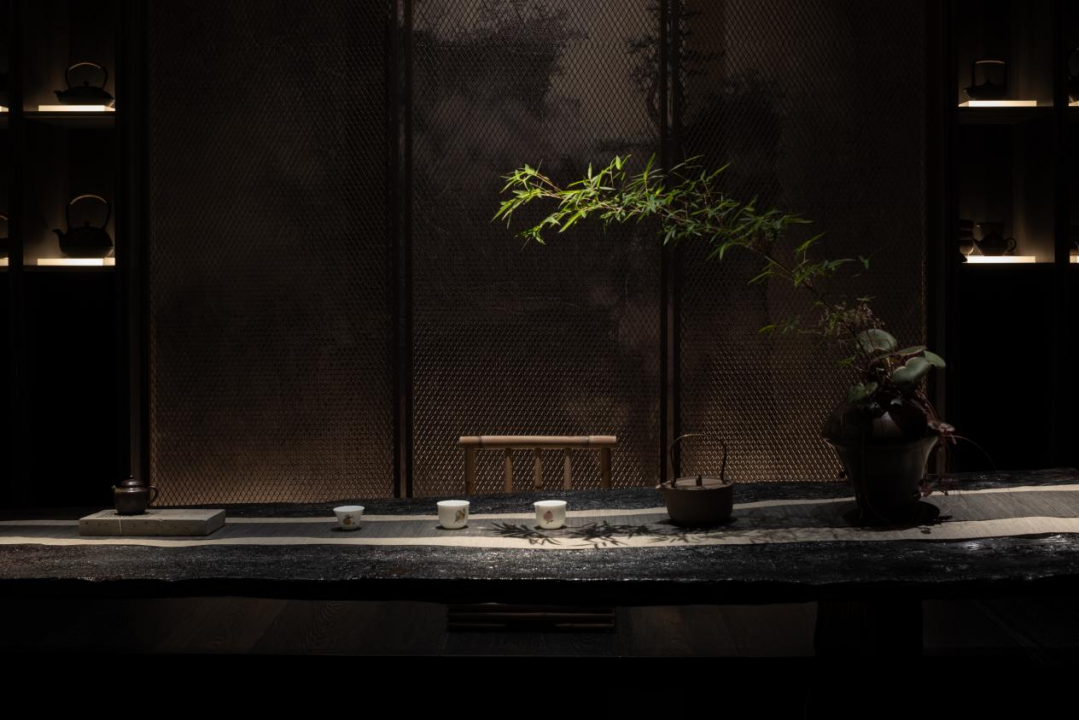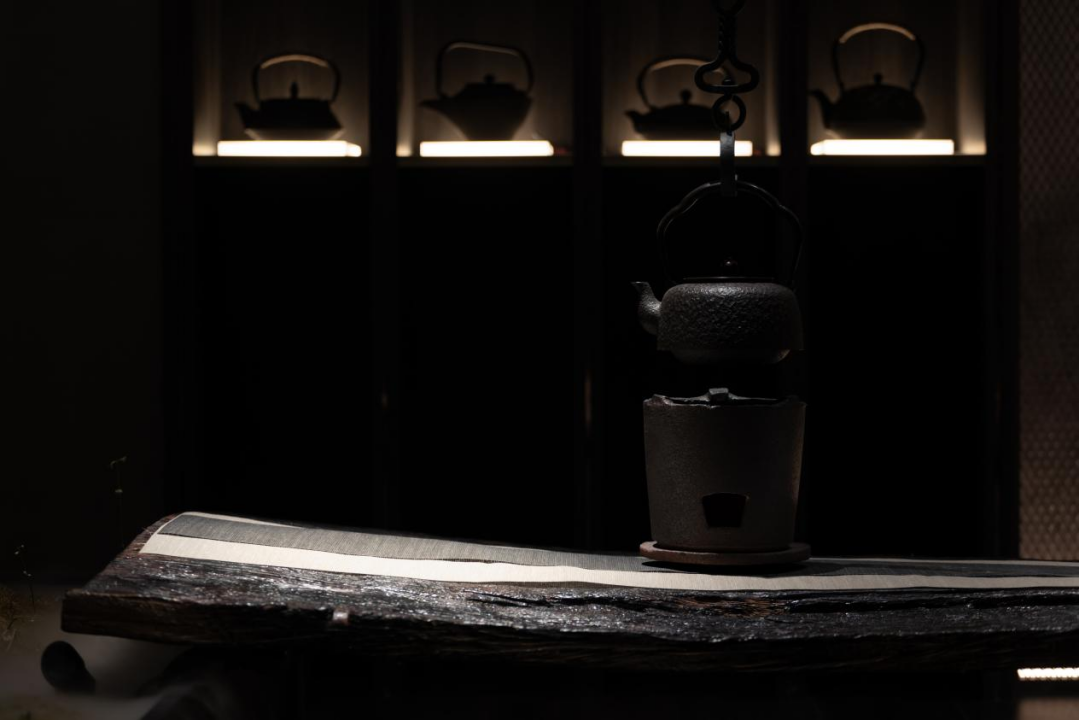 我们在房间内部引入了一个自然景观,野山石,野生蕨类,细密的苔藓,在室内打造一方自然。
由静到动,水气氤氲,只道空烟,又疑流水,依依却是行云。
流动和静止,自然和内心,何不落座,静心,用心体会光与影带来的情感触动和记忆联想。
We introduced a natural landscape inside the room, wild rocks, wild ferns, fine moss, creating a side of nature inside.
From static to move, water gas dense, only road empty smoke, and suspected water, Yiyi is a cloud.
Flow and stillness, nature and heart, why not sit down, meditate, and feel the emotional touch and memory association brought by light and shadow.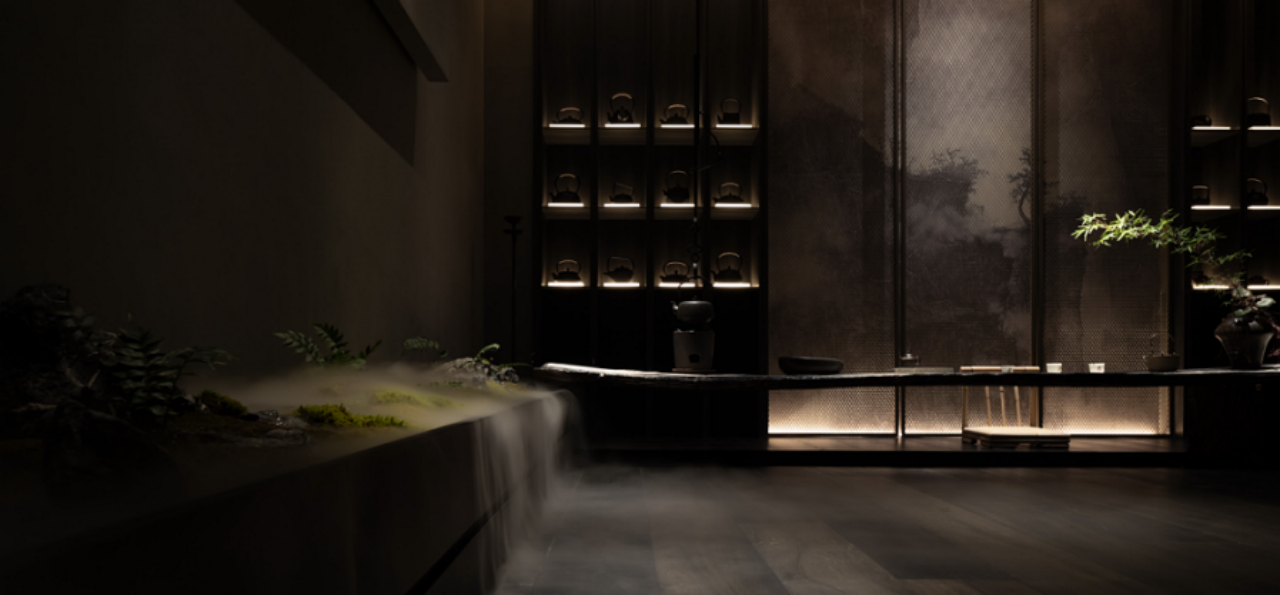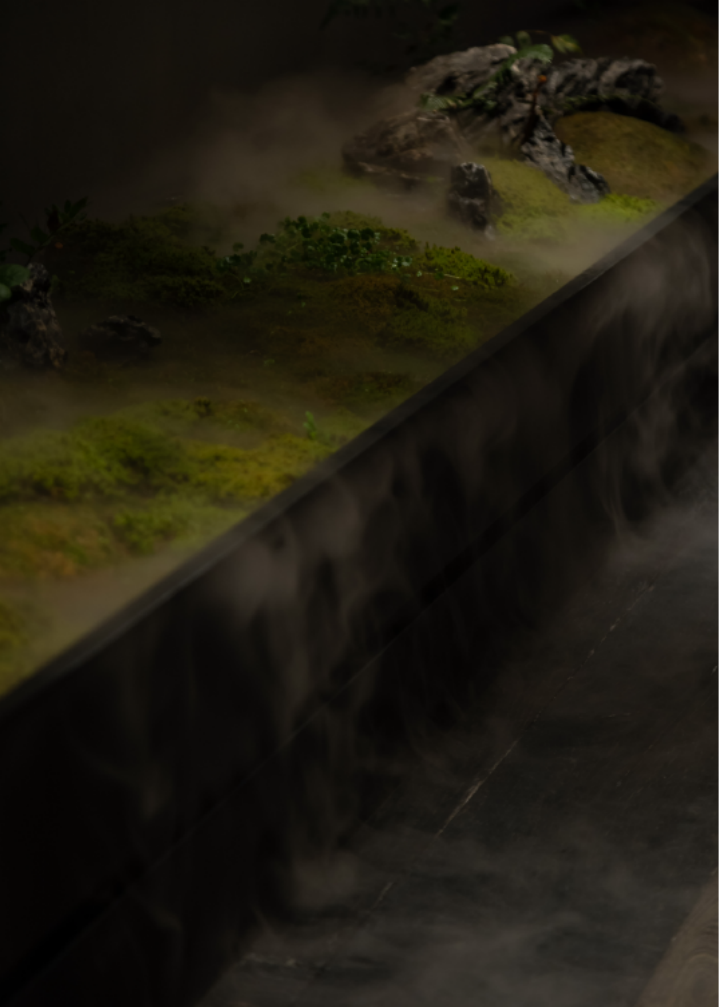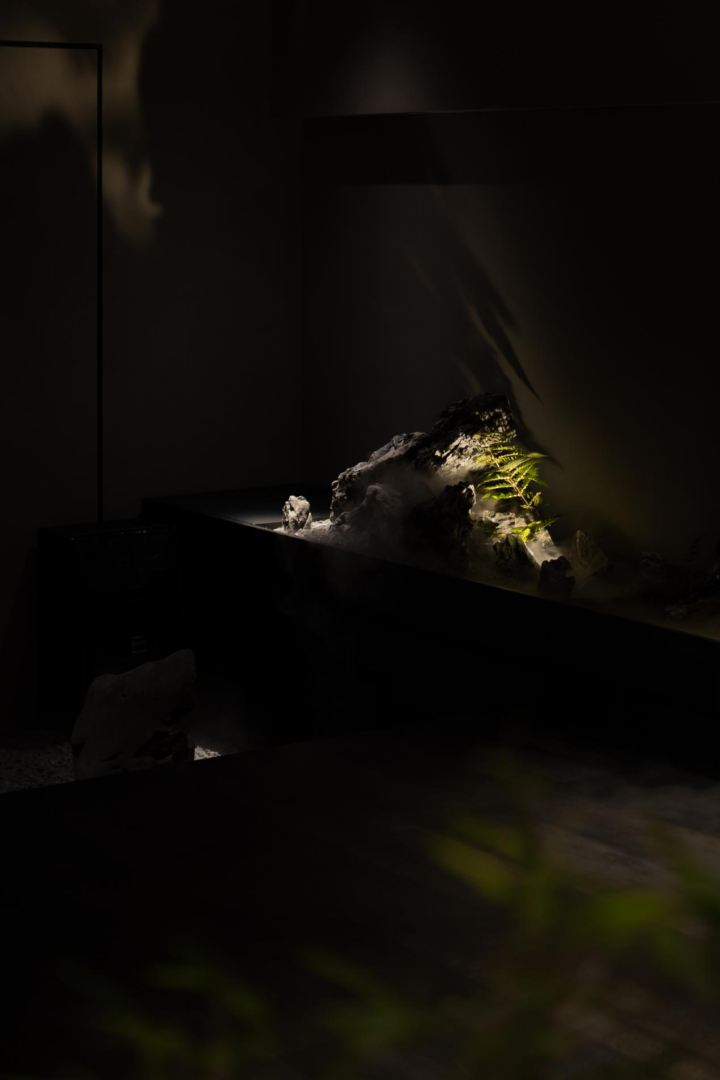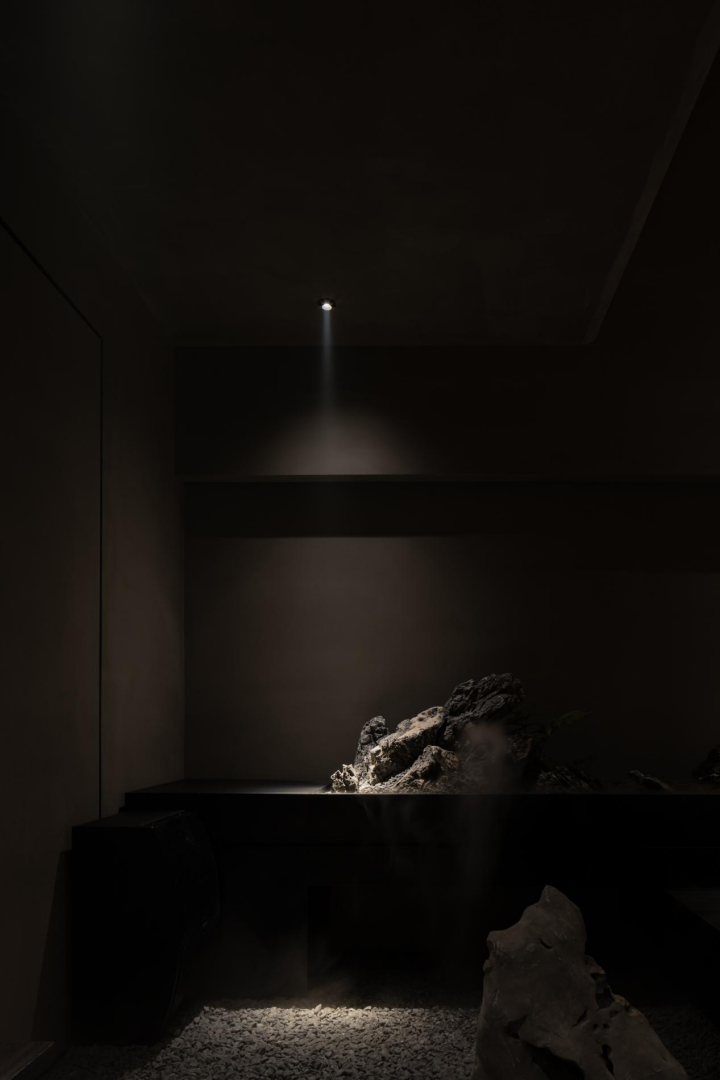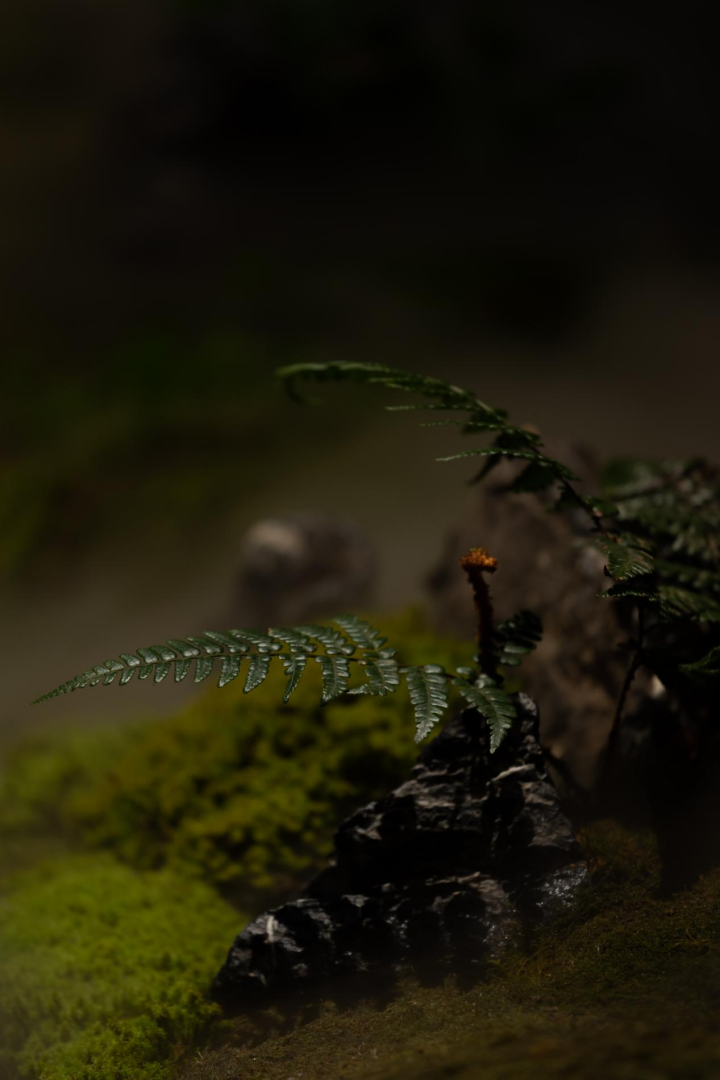 和室内暗黑风不同的是,室外庭院的打造注重营造宁静氛围,取材自然,也是高于自然的形态。通过简练精细的手法营造空间,表现自然的无限与秀美,融合禅宗思想、东方文化,形成一种精致优雅的园林式景观。
Different from the indoor dark wind, the outdoor courtyard focuses on creating a peaceful atmosphere, drawing from nature, which is also higher than nature. Through concise and delicate techniques to create space, expressing the infinity and beauty of nature, the integration of Zen thoughts and Oriental culture, to form a delicate and elegant garden-style landscape.